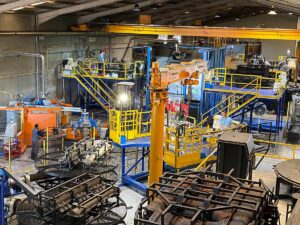 We are designers and manufacturers of playground equipment that distributes its products from Spain to the whole world. We establish alliances with local playground builders who find in Rotoplay an efficient, profitable and stable manufacturer in the production of playground equipment at competitive prices with the highest quality and compliance with demanding European regulations.
With a close treatment, we help our clients throughout the process to achieve the desired result. We offer a line of eco products using recycled materials and vegetable materials. Our product catalog includes slides, swings, inclusive swings and sections for tubular slides. For example, we help design your tube slide with the different sections to obtain the desired result for each project as well as design advice to obtain the best possible result at the lowest cost.
Not Only Manufacturers Playground Equipment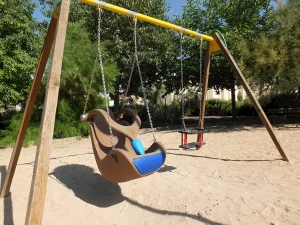 Rotoplay is a pioneer in the design of highly resistant inclusive seats for children with special needs. Our inclusive swing seat is available in Pure Recycled PE and using a blend of plant material and 85% Linear Low density polyethylene.
Inclusive play areas seek, from creative design solutions, to configure a variety of play experiences and challenges so that people of all ages, cultural backgrounds and abilities (both physical, sensory, cognitive and social) actively participate through your way and enjoy together, in the most comfortable, safe and autonomous way possible.
The challenge is to get and make sure that each child receives the stimulation and challenge they need from the entire play area, so that they can develop sensory, physical, cognitive and social skills, without this meaning that they all make the same use and in equality of conditions of all the game equipment.
Inclusive play spaces are more than play equipment; it is the whole set used to consider as many needs as possible, which encourage everyone (parents, children and caregivers) to stay as long as they choose, providing a welcoming place where they feel comfortable.
Contact Directly the Playground Equipment Manufacturer
We are a company that designs and manufactures playground equipment in direct contact with our customers, improving our products and adjusting them to the particular needs of each project. We love to listen to the needs and concerns of our customers, who constantly help us improve day by day.
If you need more information, you can contact us by filling out this simple form: