Looking to adapt to the specific necessities of any and every children using our swin seats and to offer the retention and comfort needed by any children regardless their age, size or physical condition; ABC ROTOMOLDEO's team has launched for our ROTOPLAY product range the Inclusive Seat BIG with DOUBLE SAFETY SYSTEM: Harness + Straps.
This way we combine on the same seat both retention systems offered, making possible to use one or another or even both at the same time to provide a completely safe ride for any child no matter their age or handicap degree.
Double retention Inclusive Swing Seat BIG is already available. If you are interested in including this new solution in your playgrounds or portfolio, don't hesitate to contact our sales team.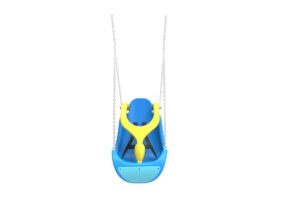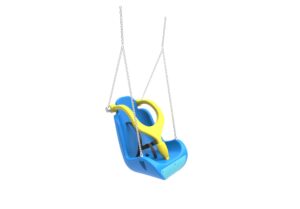 Download our updated catalogue: https://www.rotoplay.eu/wp-content/uploads/2021/01/PLAYGROUND-CATALOGUE-AIRES-DE-JEUX_EN-FR.pdf
Also on our media: https://www.linkedin.com/posts/abc-rotomoldeo-industrial_rotomoldeo-inclusiaejn-parques-activity-6893827728135852032-dxHu